BACKYARD BOX OFFICE!
Everyone grab your tickets and popcorn! Our new character theme is called BACKYARD BOX OFFICE, a movie theme all about making a difference by getting into character. This amazing new theme will take students on a step-by-step journey of how to make a difference in their world. Our production crew traveled the country to bring your students movies about five REAL kids dedicated to making people's lives better.
From inventors, to world-class speakers, to business owners, to world-record holders, these five kid difference-makers will inspire your students to practice the five "Character Acts" so they can also make an impact in their community.
5 Character Acts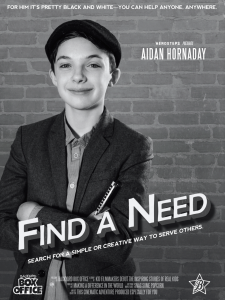 FIND A NEED
Search for a simple or creative way to serve others. 
Your students will learn how to FIND A NEED with Aidan, two-time TEDx speaker and founder of the nonprofit Aidan Cares.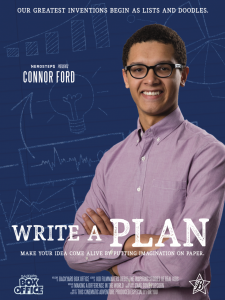 WRITE A PLAN
Make your idea come alive by putting imagination on paper.
Next, they'll learn how to WRITE A PLAN with Connor, wizard programmer and inventor of an app that increases school spirit and attendance.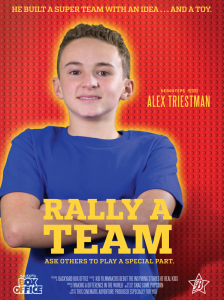 RALLY A TEAM
Ask others to play a special part.
They'll also learn how to RALLY A TEAM with Alex, founder of Brickshare, a movement that enables kids to share Legos with other less fortunate kids.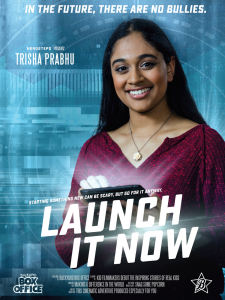 LAUNCH IT NOW
Starting something new can be scary, but go for it anyway.
After that, they'll learn how to LAUNCH IT NOW with Trisha, developer of an anti-cyberbullying app and a Global Finalist in the 2014 Google Science Fair.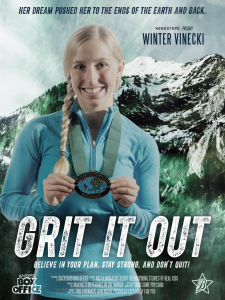 GRIT IT OUT
Believe in your plan, stay strong, and don't quit!
Finally, your students will learn how to GRIT IT OUT with Winter, Guinness world record-holder for being the youngest person to run a marathon on every continent.
Our Creative Team spent months finding and filming inspiring stories from these kid difference-makers all over the country. The result is the most in-depth and practical character program we've ever created.We're giving your students an up-close look at how to make a difference right in their own backyard, told by kids just like them.
Backyard Box Office is hands-down our best character theme ever. Last year, students LOVED learning from real-life kids. That's why we're bringing them the stories of five elite kids already doing BIG things in the world. Don't be surprised if giveback lemonade stands and handmade movie theaters pop up in your families' yards after your students experience the magic of Backyard Box Office!