Who We Are

13 years ago, our founder, Chris Carneal, began teaching engaging character lessons in elementary schools across the Southeast. 6 years later, we took Chris's passion for character and launched our first big character theme. As years passed, schools fell in love with our fresh approach to character and fitness. Students were wide-eyed instead of sleepy-eyed. Our energy-packed lessons stuck like never before. The videos, music, books, and live presentations were unprecedented and magical.
As a sister-company of the Boosterthon Fun Run, a character and fitness-based fundraising program, HeroSteps was born out of the heart to strengthen schools and inspire students. Our team is passionate about creating dynamic school themes that help students learn heroic traits in fun, new ways. Today, you'll find us in our Atlanta, GA, creative studio dreaming, tinkering, and developing exciting school themes the digital generation will love.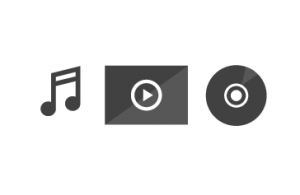 What We Create
Our team knows today's students are different. That's why for over 6 years, we've offered school-wide themes that combine fun stories, radio-quality music, and captivating video content today's students love. HeroSteps creates school themes with a relevant character and fitness focus perfect for the next generation.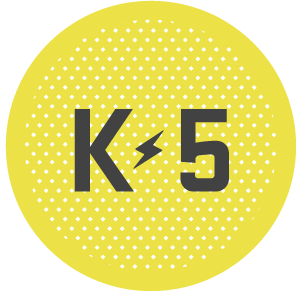 Why We Create It
Living with character is cool. It's heroic. But typical character programs hardly present it that way. Students get bored with character posters made in the 90s and dusty VHS tapes. Today's students need something different–upgraded character resources with relevant messages and engaging stories. For the first time in history, we're creating character resources for the digital generation. We believe building character should energize the hero within. Now it does. HeroSteps takes positive values and creates movie-quality entertainment with big results.
In their words
I saw the program through the eyes of my 6-year-old son! He couldn't wait to get home and watch the daily video message. As I sat and watched it with him, I was in awe of your ability to teach character ed in such a cool way that kids understood!  Your messages are right on for your target audience . . . even a 6-year-old completely got the messages and thought they were cool! Our nightly bedtime discussions were about the HeroSteps messages . . . Your positive influence has made a big difference in both my school and my family!
Sonia Parker, Gifted Teacher
Hampton Cove Elementary
Huntsville, AL
As a teacher, one of the effects the HeroSteps program has had on my class is changing my students' hearts. They've recognized the effect that bullying has on themselves and others. One of my students was a bully, but after experiencing the HeroSteps program has now transformed into a protector of students who have been bullied. We've really come together as a school family to do what is right. Your resources have been valuable tools for me, and I'm so excited to see such a high success rate with this program.
Jennifer Walker, 4th Grade Teacher
Chimney Lakes Elementary
Jacksonville, FL
How Does It Work?
It begins with the Starter Kit–all the theme materials and resources you need to activate our dynamic theme on your campus. Character and fitness transformation doesn't just happen with a few posters and monthly character words. It takes a variety of fun, engaging resources working together in all corners of your school. Each piece of the Starter Kit plays a key role in challenging your students to live heroic lives.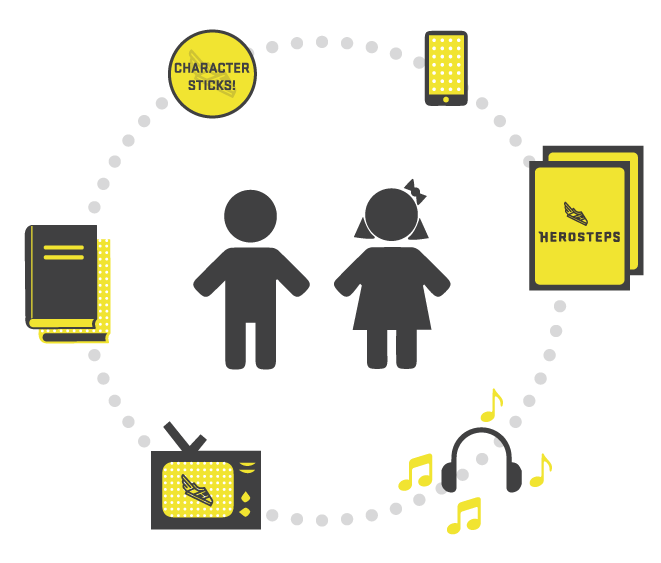 Simply max out the Starter Kit by using the resources to their fullest. Canvas your school in decorations, play our jaw-dropping video content, enjoy our catchy character tunes, and integrate character into breaks and lessons. This team of heroic resources will give a burst of  life, energy, and character into your school.
Our recommendation: Choose a month, call it "HeroSteps Month," use the Starter Kit, and go all out!
Hurry and get your Starter Kit today.
Your month may be far away, but the Starter Kits take off quickly.
A New Identity Every Single Year
Over 1,600 schools trust HeroSteps for fun school themes and resources to transform their year. Help your students treat this one differently by adopting our 2015-2016 theme that gives your school a new identity.
2014-2015 Stats